Brush Lettering Kit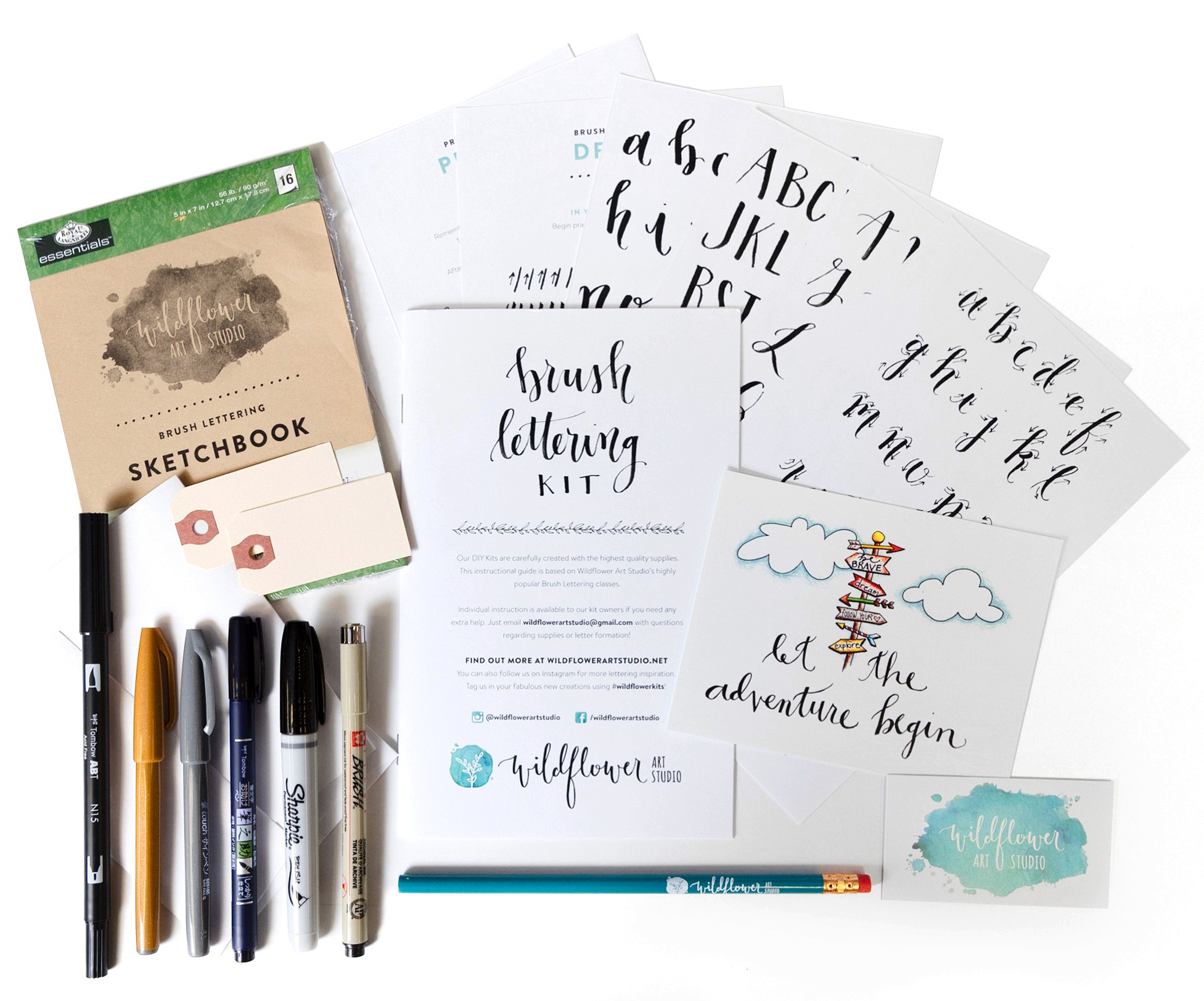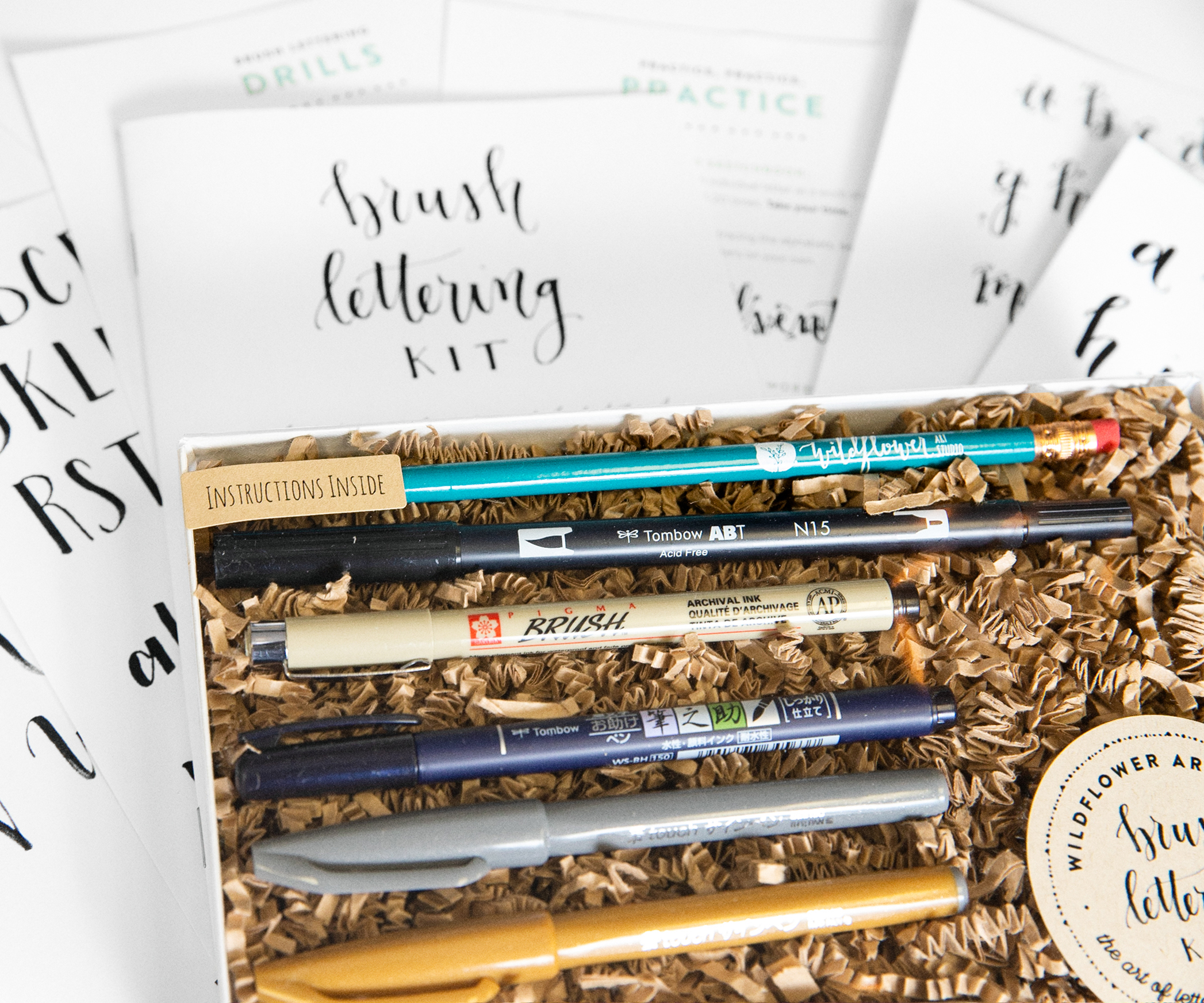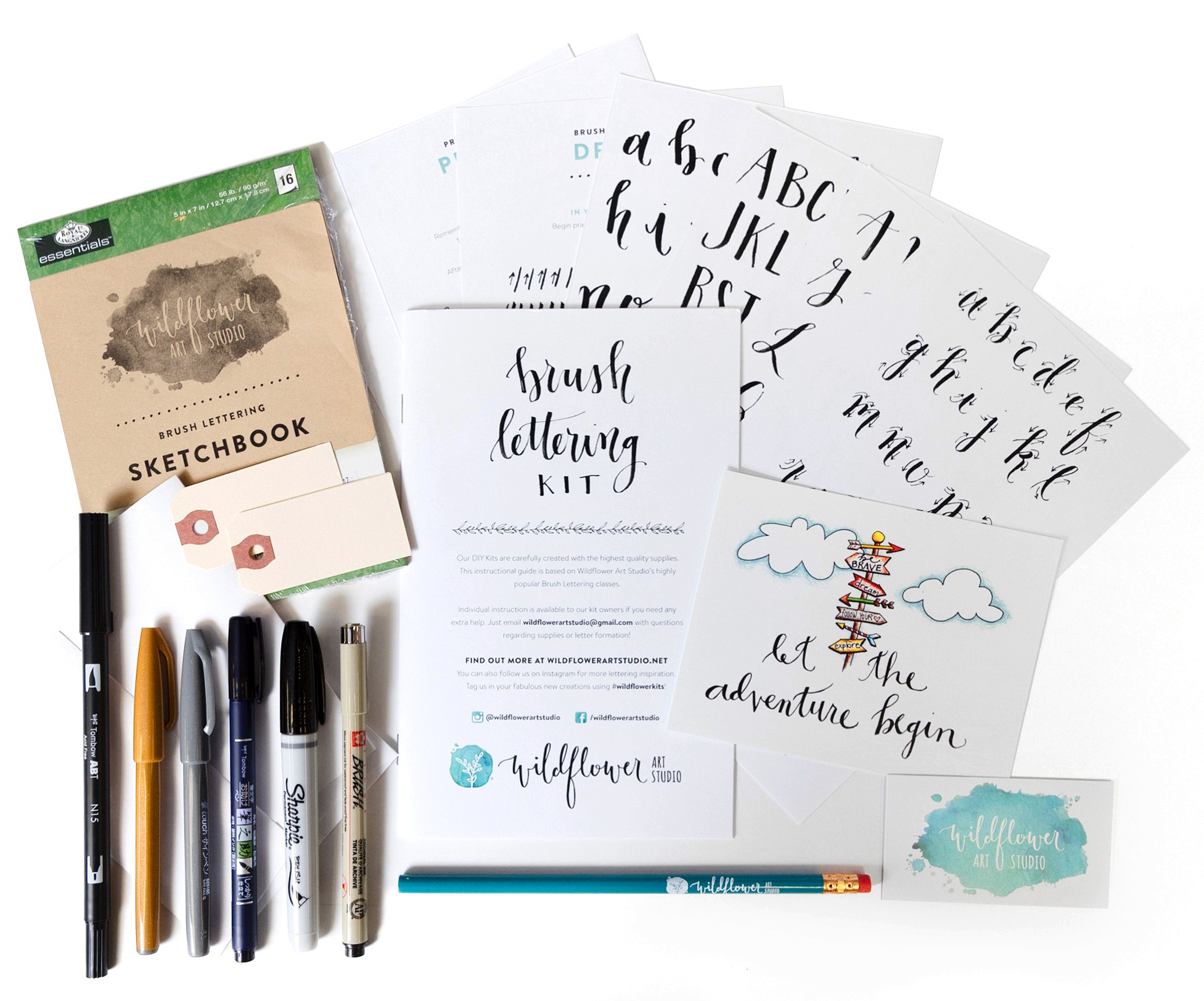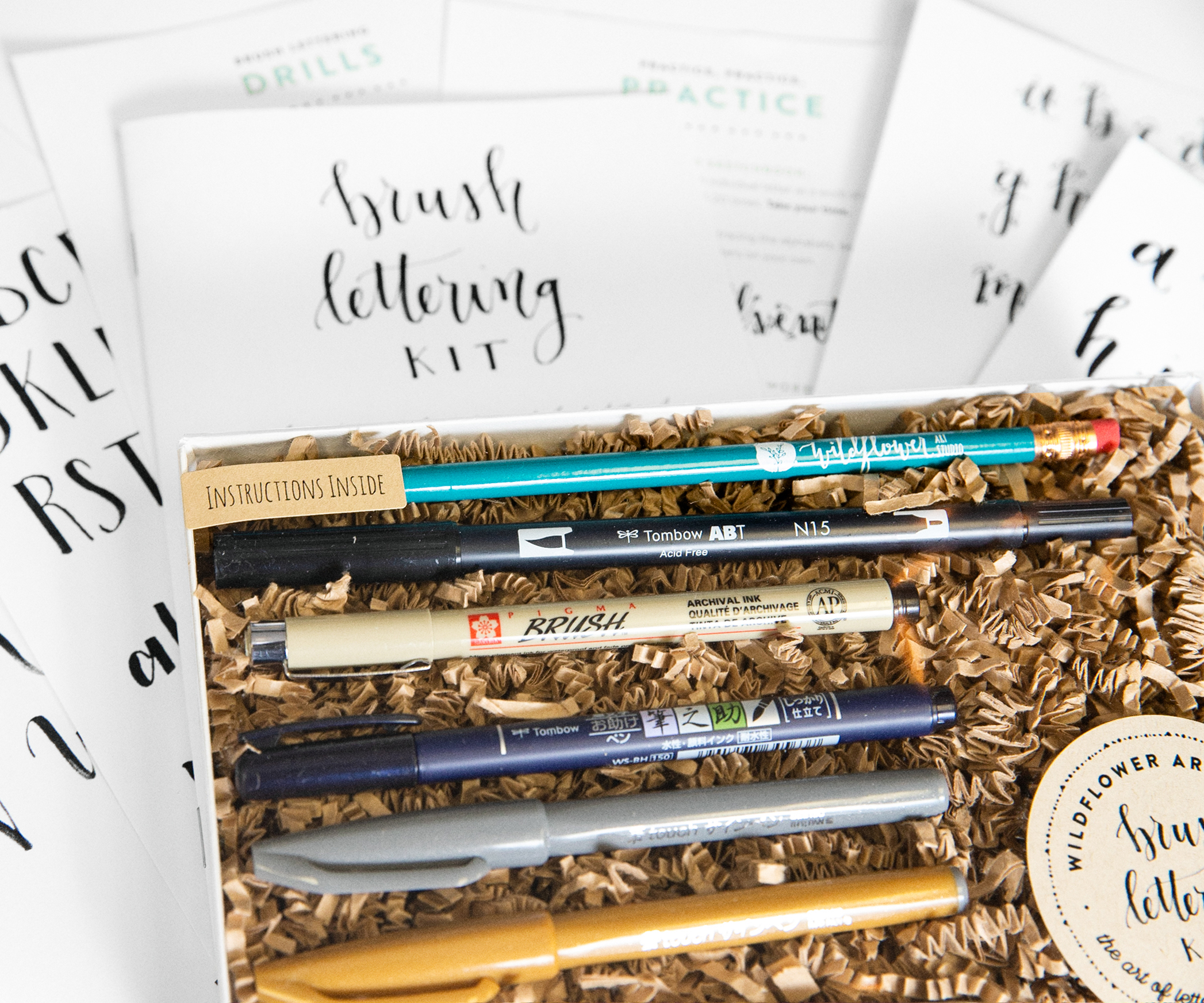 Brush Lettering Kit
Experience our award-winning "Workshop in a Box" while learning the FUN art of Brush Calligraphy!

Based on Wildflower Art Studio's popular workshops, we've taken the guesswork out of Brush Lettering. The sketchbook included with our DIY Kit even has see-through pages so you can trace your new alphabets until you get the hang of it.
Geared toward beginners, this kit includes everything you need to get started!

Kit includes:
- Step-by-Step Instructions
- Brush Lettering Guide with Illustrations
- 2 Fine-tip Brush Pens (black ink)
- 2 Wide-tip Brush Pens (black ink)
- 1 Gold + 1 Silver Brush Pen
- 4 Practice Alphabets
- Sketchbook with 16 pages of tracing paper
- Project Guide (including ideas for creating your own brush-lettered Greeting Card & Coffee Mug)
- 1 Blank Greeting Card and Envelope
- 3 Blank Tags
- 1 Sheet of Blank Cardstock

Packaged in a sturdy white box with clear lid (as seen in photo).
Expedited shipping available at checkout.